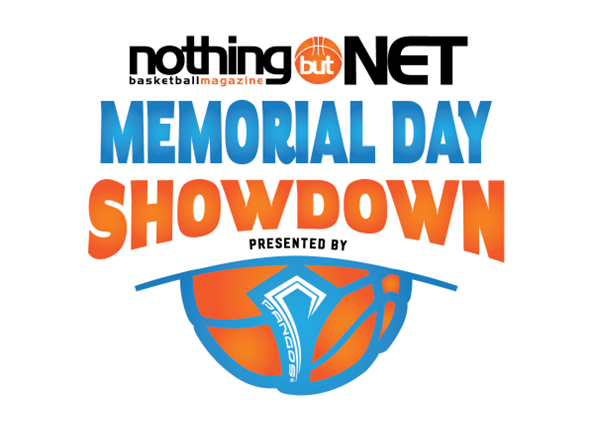 Nothing But Net Magazine Memorial Day Showdown
presented by Pangos
Saturday-Sunday May 27-28, 2023
@ McBride HS (Long Beach CA) & Lynwood HS (Lynwood CA)
SCHEDULE
This "shoot-out" event will serve as a great grassroots July warm-up for West Coast squads. Event will be headquartered at McBride HS/Long Beach CA.
All games will be live-streamed by BallerTV.com
Event format: Shoot Out Format
Team Fee Option One: $495 per team (includes 4 game guarantee)
Saturday May 27th & Sunday May 28th: 2 Games each day
Team Fee Option Two: $250 per team (includes 2 game guarantee)
Saturday May 27th or Sunday May 28th: 2 Games either day
** Game Format: Games will be two 16 minute halves/stop clock
** FREE Parking (NO $20 parking charges)
*** No Battling Friday rush hour traffic to get to games Friday night on Memorial Day weekend
** NO games on Memorial Day Monday May 29th to allow all teams, players & coaches to enjoy more of the holiday weekend

** Play Top Competition: Play Top All-Star/ Club Team Competition. Past top club teams at Fullcourt Press/Pangos events include Belmont Shore, Compton Magic, Cal Supreme, Dream Vision, Las Vegas Prospects, Indiana Elite, BABC, Branch West, Play Hard/Play Smart, Los Angeles Rockfish, New Orleans Elite, Louisville Magic, Earl Watson Elite, Salt Lake Prospects, Utah Prospects, Colorado Hawks, ICP Portland, Colorado Chaos, Arizona Stars,Team Superstar, Gamepoint, Inland, BTI, Salt Lake Metro, The Magic (AZ), Bay Area Ballers, Utah Basketball Club, Paul George Elite, Las Vegas Knicks, Texas D-1 Ambassadors, Danny Granger Hurricanes, Top Gun, Las Vegas Lakers, Coastal Elite, Arizona Power, Big Ballers, Moore Management, Lake Show, H-Squad, ICAN All-Stars, and Pangos Elite.
** Top Scouting/Media Exposure:
Scouts/Media attending past Fullcourt Press/Pangos include: Frank Burlison
(BurlisonOnBasketball.com), Van Coleman (Nothing But Net Magazine), Eric Bossi (247Sports.com), Clark Francis (Hoop Scoop), Jeff Borzello & John Stovall (ESPN.com), Ronnie Flores (GrassrootsHoops.net & BallisLife.com), Scott Phillips (NBC Sports), Jerry Meyer (247Sports.com/CBS Sports), Brick Oettinger & Rob Harrington (PrepStars.com), Evan Daniels & Josh Gershon (247Sports.com), Dinos Trigonis (Fullcourt Press & Nothing But Net Magazine), Jonathan Givoney (DraftExpress.com), Aran Smith (NBADraft.net), Etop Udo-Ema (Fullcourt Press & Dunk News), Devin Ugland, Gregg Rosenberg, Aaron Burgin & Joel Francisco (PrepHoopsSoCal), Chad Groth (AreaCodesBasketball.com), Doug Gottlieb (Fox Sports), Chris Popoola (PremierBall.com), Paul Hernandez (661 Hoops & Nothing But Net Magazine), Horace Neysmith(All-Metro Hoops), Dain Ervin (BI Reports), Anthony Ray (ArizonaPreps.com), Matt Rodriguez (BallisLife.com) and Dave Keefer (California Preps)
RESERVE YOUR SPOT ON-LINE TODAY ...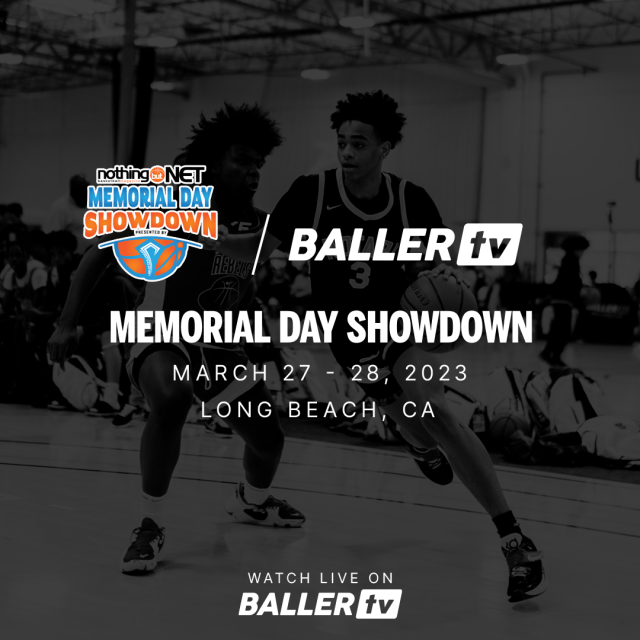 ---