Fullcourt Press/Pangos Exposure Fall 2022 Events
For 30 years, Fullcourt Press/Pangos events have set the quality standard for West Coast exposure and live-period events.

At a time when all kinds of new event operators and "Bad Hoop Circuits" are popping up on the scene like Starbucks coffee houses, promising the best "this and that" when it comes to basketball competition and exposure, Fullcourt Press/Pangos events have a long track-record of delivering what teams expect and deserve of exposure events.
Schools from every major NCAA D1 conference have attended live-period Fullcourt Press/Pangos events and these events have attracted every major media/scouting outlets like ESPN.com, Rivals.com/Yahoo, 247Sports.com, Fox Sports, CBS Sports, Sports Illustrated and NBC Sports as well as McDonald's All-American Game voters like Frank Burlison, Van Coleman, Clark Francis, Brick Oettinger, Chris Lawlor, Grant Rice and Basketball Writers Hall of Famer Dick "Hoops" Weiss. Video-highlight coverage is 2nd to none with regular visitors Ball is Life, Courtside Films, Home Team Hoops, Highlight Sports Productions, Hoop Mix Tape, Overtime, Hoop Journey, BallerVision and Beach City Hoops.
Fullcourt Press/Pangos has an official live-stream partner BallerTV.com which live-streams (and makes available for replay) ALL games from all our Fullcourt Press/Pangos events. This allows college coaches and scouts coast to coast to watch ALL of our non-live period events.
Below is an outline of the Fall 2022 events we are planning ...
Saturday-Sunday September 10-11, 2022
@ McBride HS (Long Beach CA)
The 2022 Ron Massey Memorial Fall Hoops Classic will be held on Saturday-Sunday September 10-11 at McBride HS (Long Beach CA). This event honors the legacy of the late Ron Massey who served as coach and teacher at Long Beach Jordan HS for 28 years.
Past champions include Bishop Gorman (NV), Mater Dei (CA) and Chino Hills (CA). This year's Challenge of Champions Elite 8 bracket will include 2021 champ Bishop Gorman (Las Vegas NV), Centennial (Corona CA), Mater Dei (Santa Ana CA), St. John Bosco (Bellflower CA), Bishop Montgomery (Torrance CA) and West Ranch (Santa Clarita CA). Full team list announced soon.
ALL Games will be live-streamed (and available for replay) by BallerTV.com
Event info: https://www.fullctpress.net/22-ron-massey-fhc.html


************************************
Sunday September 18, 2022
@ McBride HS (Long Beach CA)
* Invite-Only *
Southern California's #1 fall individual exposure event provides all participating
players an opportunity to demonstrate their skills to all the NCAA Division II, III,
NAIA and JUCO coaches, scouts and media expected to attend.

100 players from throughout SoCal (grades 2023, 2024, 2025, 2026 & 2027) are expected to showcase their skills here for an array of national and regional scouts and media including Frank Burlison (BurlisonOnBasketball.com), Van Coleman (Nothing But Net Magazine), Ronnie Flores (GrassrootsHoops.net & BallisLife.com), Dinos Trigonis (Fullcourt Press & Nothing But Magazine), Devin Ugland (HoopsbyUgland.com & PrepHoopsSoCal),
Etop Udo-Ema (Dunk News & Fullcourt Press), Aaron Burgin (PrepHoopsSoCal), Matt Rodriguez (BallisLife.com), Alex Carmon (Beach City Hoops) and Dave Keefer (California Preps).

ALL Games will be live-streamed (and available for replay) by BallerTV.com
Player registration & Event Info at: https://www.fullctpress.net/22-best-of-socal-sc_1.html

*****************************************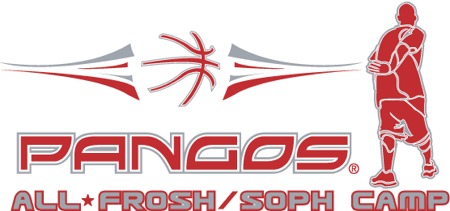 Pangos All-West Frosh/Soph Camp
Saturday-Sunday September 24-25, 2022
@ McBride HS (Long Beach CA)
Camp info: https://www.fullctpress.net/22-pangos-aw-fs-camp.html
** All games live-streamed by BallerTV.com
** Top Media/scouts attending include Frank Burlison, Van Coleman & Ronnie Flores
** Video Coverage by Ball is Life, Ball Dawgs & Beach City Hoops
** Each Player Will Play in Three (3) Camp Games
** Everyone Receives a Pangos All-Frosh/Soph Camp t-shirt
** Top Players Invited to 2023 Pangos All-American Camp (early June 2023)

Pangos All-South Frosh/Soph Camp
Saturday-Sunday October 1-2, 2022
@ Duncanville Fieldhouse (Duncanville TX)
Camp info: https://www.fullctpress.net/22-allsouth-fs-camp.html
** All games live-streamed by BallerTV.com
** Top Media/scouts attending include Frank Burlison, Van Coleman & Ronnie Flores
** Video Coverage by Ball is Life, Beach City Hoops & Ball Dawgs
** Each Player Will Play in Three (3) Camp Games
** Everyone Receives a Pangos All-Frosh/Soph Camp t-shirt
** Top Players Invited to 2023 Pangos All-American Camp (early June 2023)

Pangos All-Midwest Frosh/Soph Camp
Saturday-Sunday October 15-16, 2022
@ Park District of La Grange (La Grange IL)
Camp info: https://www.fullctpress.net/22-allmidwest-fs-camp.html
** All games live-streamed by BallerTV.com
** Top Media/scouts attending include Frank Burlison, Van Coleman & Ronnie Flores
** Video Coverage by Ball is Life & Courtside Films
** Each Player Will Play in Three (3) Camp Games
** Everyone Receives a Pangos All-Frosh/Soph Camp t-shirt

** Top Players Invited to 2023 Pangos All-American Camp (early June 2023)

Pangos All-East Frosh/Soph Camp
Saturday-Sunday October 22-23, 2022
@ St. Joseph Prep (Philadelphia PA)
Camp info: https://www.fullctpress.net/22-alleast-fs-camp.html
** All games live-streamed by BallerTV.com
** Top Media/scouts attending include Frank Burlison, Van Coleman & Ronnie Flores
** Video Coverage by Ball is Life & Ball Dawgs
** Each Player Will Play in Three (3) Camp Games
** Everyone Receives a Pangos All-Frosh/Soph Camp t-shirt
** Top Players Invited to 2023 Pangos All-American Camp (early June 2023)
---