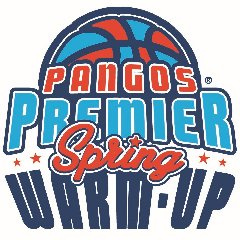 Friday April 8th - Sunday April 10, 2016
at MAP Sports Complex (Garden Grove CA - 8 Courts)
12552 Western Avenue, Garden Grove CA 92841
and surrounding area gyms

VENUE MAP ...



Westminster High School (Westminster CA)
14325 Goldenwest St, Westminster, CA 92683
and surrounding area gyms

VENUE MAP ...


SCHEDULE NOW AVAILABLE!
---
---

** Event format - Shoot Out Format options:

a) 1 game Friday night, 2 games Saturday, 1 game Sunday
b) 2 games Saturday, 2 games Sunday
** Team Fee: $495 (includes 4 game guarantee). Games are two 16 min halves/stop clock

** Great Warm-up versus top West Coast competition Before Your Team Hits Major April Live Period events (April 15-17 & April 22-24)

** Top teams slated to participate include Compton Magic (CA), Belmont Shore (CA), Paul Pierce The Truth (CA), Gamepoint (CA), Power Factory (AZ), San Diego All-Stars (CA), Las Vegas Knicks (NV), Team Bayless (CA), Inland (CA), BTI (CA), H-Squad (CA/NV), Las Vegas Lakers (NV) and Pangos Elite
** Space Limited to 1st 80 teams that Register

** Play Top Competition: Play Top All-Star/ Club Team Competition. Past top club teams at Fullcourt Press/Pangos events include Belmont Shore, Compton Magic, Cal Supreme, Dream Vision, Las Vegas Prospects, Indiana Elite, BABC, Branch West, Play Hard/Play Smart, Los Angeles Rockfish, New Orleans Elite, Louisville Magic, Earl Watson Elite, Salt Lake Prospects, Utah Prospects, Colorado Hawks, ICP Portland, Colorado Chaos, Arizona Stars,Team Superstar, Gamepoint, Inland, BTI, Salt Lake Metro, The Magic (AZ), Bay Area Ballers, Utah Basketball Club, Paul George Elite, Las Vegas Knicks, Texas D-1 Ambassadors, Danny Granger Hurricanes, Top Gun, Las Vegas Lakers, Coastal Elite, Arizona Power, Big Ballers, Moore Management, Lake Show, H-Squad, ICAN All-Stars, Pangos Elite

** Top Scouting/Media Exposure: Scouts/Media attending past Fullcourt Press/Pangos events include: Dinos Trigonis (Fullcourt Press, Nothing But Net & Hoop Scoop), Van Coleman (The Basketball Channel), Clark Francis (Hoop Scoop), Eric Bossi (Rivals.com), Frank Burlison (BurlisonOnBasketball.com), Dave Telep, Paul Biancardi, Jeff Borzello, John Stovall & Joel Francisco (ESPN.com), Ronnie Flores (GrassrootsHoops.net & Ball is Life), Jerry Meyer & Andrew Slater (247Sports.com), Scott Phillips (NBC Sports), Evan Daniels, Josh Gershon & Rob Harrington (Scout.com), Doug Gottlieb & Seth Davis (CBS Sports), Etop Udo-Ema (Fullcourt Press & The Dunk News), Christian Popoola (PremierBall.com), Jonathan Givoney (DraftExpress.com), Aran Smith (NBADraft.net), Chad Groth (AreaCodesBasketball.com), Anthony Ray (ArizonaPreps.com), Matt Rodriguez & (BallisLife.com), Aaron Edwards (Midwest Elite), Roy White (IHigh.com), Johnny Hernandez (Next Level Connect).

** Photos: Taken by Nick Koza (SportsAmp.com)

For more information on this event, please contact Dinos Trigonis at (562) 248-2448 or e-mail him at trigonis30@aol.com or call Etop Udo-Ema at (562) 714-0422 udoema@aol.com

RESERVE YOUR SPOT ON-LINE TODAY - SPACE IS LIMITED! ...